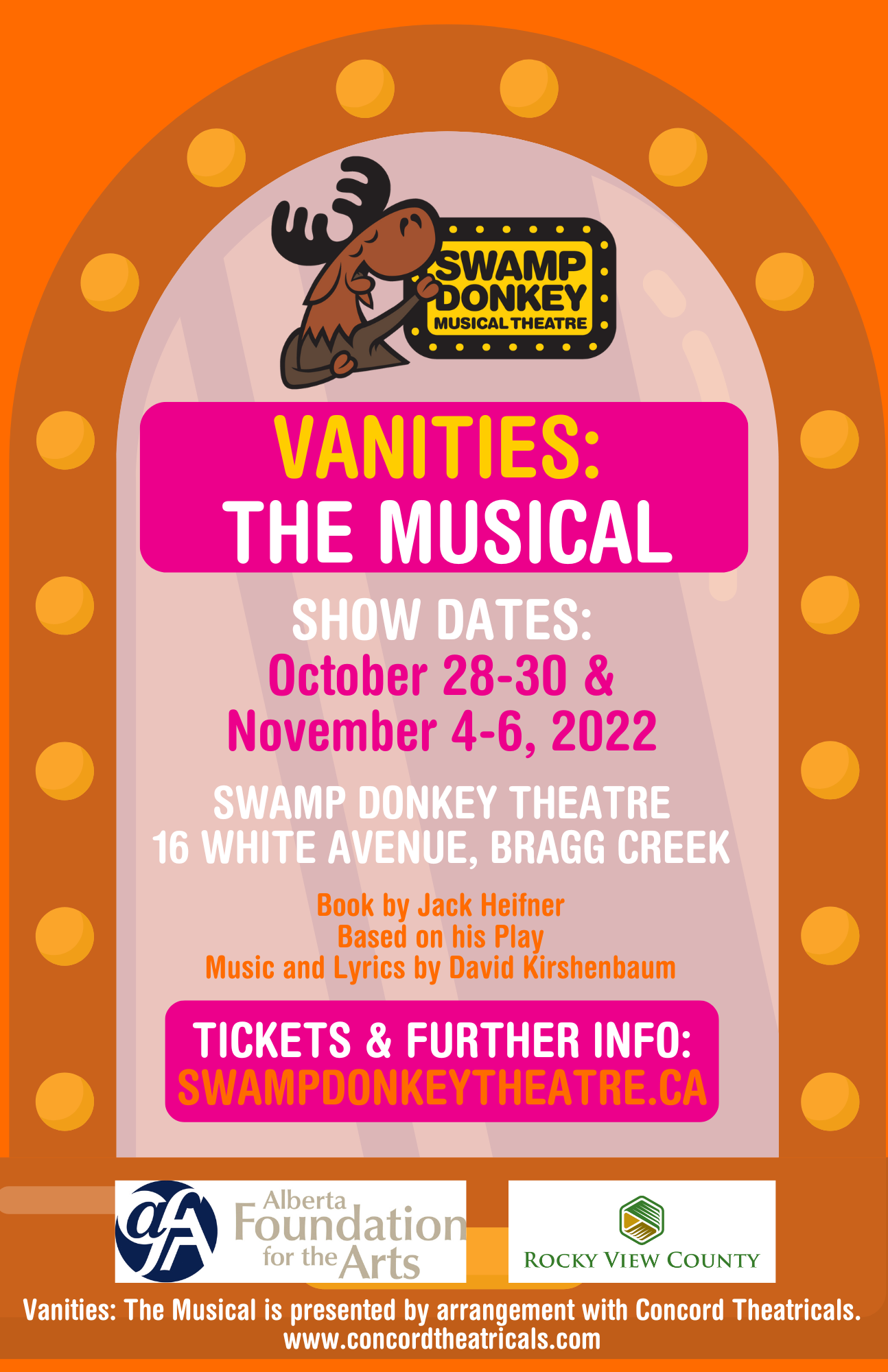 Vanities Musical Theatre
Performances take place October 28 to 30 and November 4 to 6, 2022 as follows:
Friday, October 28 at 7:00 p.m.
Saturday, October 29 at 7:00 p.m.
Sunday, October 30 at 2:00 p.m.
Friday, November 4 at 7:00 p.m.
Saturday, November 5 at 2:00 and 7:00 p.m.
Sunday, November 6 at 2:00 p.m.
SUMMARY:
Vanities: The Musical chronicles the life-affirming journey of three vivacious Texas teens from cheerleaders to sorority sisters to housewives to liberated women and beyond. This musical captures a snapshot-sharp portrait of the lives, loves, disappointments, and dreams of these young women growing up during the turbulent sixties and seventies and reconnecting in the late 1980s. With a tunefully evocative score by David Kirshenbaum (Summer of '42) and Jack Heifner's hilarious adaptation of his long-running Off-Broadway smash, Vanities: The Musical is a funny and poignant look at three best friends who discover that, through thirty years of rapidly changing times, the one thing they can rely on is each other.*
CAUTIONS:
Alcohol, mild adult themes, smoking, language*
TICKET INFORMATION:
Tickets available at Showpass.com.
Please note that all tickets are for general admission.
LOCATION:
Swamp Donkey Theatre, 16 White Avenue, Bragg Creek
(*Summary and cautions from Concord Theatricals.)